Small Business Owners: here is how to apply for Prof Osinbajo 1million naira grant.
opera.com
Mar 2, 2020 4:48 PM
In celebration of the Vice President of the Federal Republic of Nigeria's birthday, the association of the 'Friends of Prof' has announced a one-off small business grant of one million naira (#1,000,000).
Interested entrepreneurs are invited to apply for this grant. But they must reside in Nigeria, must be between the ages of 18 and 35, and the business must be a Nigerian brand.
If you are interested, you are to write a full page on how one million naira will improve your business and send it to Friendsofprof@gmail.com on or before Tuesday, 3rd of march 2020.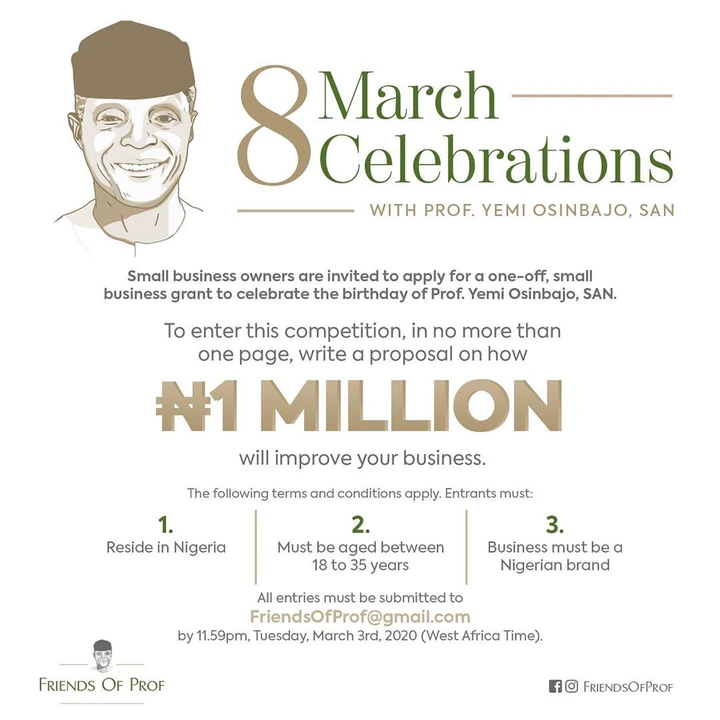 I wish you all good luck.